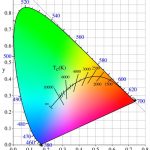 Contributors to the round include existing investors, Kelvin Capital, EOS and Scottish Enterprise, as well as new investor ESM Investments.
Chromacity will use the funding to expand the company's workforce, particularly within its manufacturing and R&D divisions.
To counteract the challenges placed on laser manufacturers by COVID-19, Chromacity has developed a remote installation capability for its optical parametric oscillators (OPOs).
This has supported Chromacity in its acquisition of new customers across the world during the pandemic, and the funding will be used to accelerate this activity, particularly in Asia.