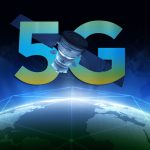 A new lab to speed up the development of 5G communication kit and help Britain diversify its supply chains will be launched today.
The government-backed £1 million SONIC Labs will help accelerate the adoption of 'Open RAN' technology which is a major pillar of the government's 5G Diversification Strategy. 
The strategy aims to build a more secure and innovative supply chain which is fit for the future, less reliant on a small number of multinational suppliers and more accessible for new market entrants.
The lab will be a testing facility that aims to bring in multiple providers to supply components for 5G radio equipment.
Open RAN technology will end situations where only one supplier's technology can be used for a telecoms network to function. For example, it will allow components from different telecoms  suppliers to be exchanged or used as replacements at masts that, until now, have been kitted out by a single supplier.
Based in London and Brighton, SONIC Labs will enable telecoms equipment manufacturers to examine how their kit behaves in a fully interoperable, technology-neutral mobile network. It also aims to encourage innovative vendors to enter the UK telecoms supply chain and drive innovation in public networks
The lab is being run by Ofcom and Digital Catapult, who have built the facility using existing Digital Catapult infrastructure and capability, £1 million of seed funding from DCMS, and a bespoke SONIC Labs branch as part of Ofcom's Innovation Lab in Riverside House.
SONIC Labs will work with a diverse range of vendors to explore new open approaches to telecoms networks, including Accelleran, Mavenir, Radisys, Benetel, Phluido, Druid and Effnet.
To find out more about SONIC Labs, visit https://www.digicatapult.org.uk/for-startups/other-programmes/sonic